CONTENT MANAGEMENT SYSTEM

BUSINESS PROCESS AUTOMATION

E-COMMERCE

SELF CARE

DOCUMENT MANAGEMENT PLATFORM

MOBILE MARKETING PLATFORM

REWARDS PLATFORM

M-SENSE PLATFORM
CONTENT MANAGEMENT SYSTEM
VIA • Online
Content Management System
Motivian's Content Management Suite is a sophisticated content management system that allows for simple management of any content. The CMS is characterized by high measure of security, reliability and intuitive administration.
In order to help organizations to manage digital information in terms of flexibility, the platform's key features are the following:
Fully Scalable & Customizable to cover web & mobile needs
Complete & Integrated allowing to handle the whole content lifecycle from content ingestion to its delivery and syndication
Easy & User Friendly, that provides even the novice user the ability to manage web & mobile content
Preview Before Publishing, allowing the user to view & interact with the page, as it will be published in live environment
Personalization of Content, allowing the creation of multiple versions of the same page based on user attributes & preferences
Rigorous User Management Subsystem, where each party based on their role & privileges can see and interact with the content and system in a way that does not conflict or coincide with other users' view or activities
Pre-integrated with Social Media & platforms for synergies in offers and cross channel campaign management
SEO Optimized, affecting the visibility of the content in search engines' results
The platform is designed to be easy to install and set up even if you're not an advanced user. Many aspects, including its ease-of-use and extensibility have made our CMS the perfect solution for your business.
VIA • Process
Business Process Automation
Motivian's solution can be applied to various banking processes such as loans and credit card approvals, damage claims processing, sales force automation, supply management and procurement, human resources processes, legal and internal requests processes. Business process automation is further complemented and made more effective by electronic document management, thus enabling financial organizations to fast and accurately respond to functional requirements, resulting in increase in productivity and reduction of operational costs.

Our solution provides reliable business logic analysis tools which aid management in reaching more precise strategic decisions. In addition, it integrates with various external systems, applications, databases and core-banking applications (credit scoring, online billing and payments, legal processes, credit bureau ("Teiresias") processes etc).
Loan Origination Application
BPM's Loan Origination application automates the approval process for Credit Cards, Instant Credit, Unsecured Consumer Loans, Secured Consumer Loans and Mortgage Loans. Loan applications can be accessed securely over the Internet via a web browser and through multiple channels (bank's branches, call center, merchants, internet banking and web portals), supporting also necessary localization characteristics (e.g. multi-language).

BPM' s Loan Origination application provides a collection of adaptors enabling integration with: the Bank's Core Systems, Credit Cards Issuing Systems, Active Directory / LDAP, Customer Relationship Systems, Collaterals Repositories, Credit Bureau, External Scoring Systems, Business Rules Engine Systems, OCRs, External Document Management Systems, Fax Servers, Network Scanners, Yellow Pages, and Tax Authority; and with any system that can be accessed with Web-services, MQSeries or any Java APIs.

The auditing module of BPM's Loan Origination records all users and system actions, providing a clear view on historical data. In addition, the security module protects all the sensitive data entered into the system by applying the most modern encryption techniques. Finally, the system's scalability and open architecture ensure high performance and high availability, which is necessary for all critical applications.
Insurance Claims Application
Motivian's BPM solution can be employed to the Insurance Claims application, used to record, track and store all customer claims, along with the organization's response to each one. The system can effectively replace the manual procedure used in the insurance organization. Apart from editing and tracking operations, it also provides a set of reports to allow the organization's senior management evaluate the organization's ability to respond to various requests and identify possible weak links in Customer Service.

Using a hybrid of Workflow and Document Management System, Motivian's solution enables the organization's internal users to record customer claims. They do so, by using a rich graphical user interface which routes them in an ad-hoc fashion to the appropriate departments to process and collect responses. All responses are being handled centrally by the organization's Customer Service Department, which also creates – through the system – the official letter of reply to the customer.

The system speeds up the process for customer's response, and serves as a central repository for all customer claims; it is also used as a Knowledge Management tool for identifying similar cases and for reusing existing responses. The system is fully integrated with email messaging capabilities such as the acknowledgement of a claim and the claim's answer to the customer. In addition, secure integration with external systems can be implemented through Web Services.
Compliance Application
Motivian's solution can also be used to satisfy compliance requirements. The main features of this application include: a Search Tool, a web application available to end-users with Active Directory integration capability for user authentication; a Web Services API, which enables external applications to integrate with the system using web services; Reports Mechanism, the application provides the bank with a reporting mechanism which produces reports in relation to the cost of requests to Teiresias S.A. for a specific time period, the savings due to usage of the internal database within a time period and the cost of requests made per user.
VIA • Online
E-Commerce Suite
Motivian's e-Shop suite addresses both registered and non-registered users; it provides the necessary features and abilities, integrated communications, data management and security to offer clients high quality e-Shop development and other ecommerce solutions.
Our e-Shop solution is designed with security and your goals in mind. Functionality and features of Motivian's e-Shop application include:
Unlimited number of products and categories while maintaining high performance
B2C and B2B solution possessing high security and modularity
Multilanguage and multi domain system, multiple currencies
Modules for newest, best-selling, TOP, sales and favorite products
Thumbnails and detail product images, multiple images, image watermark
Product attributes, such as color, size, dimensions
Batch product editing - prices, inventory, attributes, batch-adding product into categories, batch-adding product to sales and TOP product groups
Internet shop (e-shop) can be used as a product catalog - without online sales functionality
Assigning customers to customer groups, setting multiple prices for each customer group
Detailed shop statistics (number of customers, sold products, sales, ...
Online payment and installment sale support (additional fee)
Ability to interconnect internet shop with economic software systems and/or stock control system (additional fee)
Discount coupons, discounts for customer groups
Sorting orders by their processing status, managing order statuses
Ability to modify orders - modifying items, customer data, discount, shipping method,
Customers can enter multiple shipping addresses
Customers can monitor their orders and order status
E-mail notifications to customers and store owner after each order
Assigning different access rights to users
Vast options in configuring the application
VIA • Online
Self Care Platform
Motivian offers an integrated e-Services Management suite that serves as a self-service environment where end customers have the capability to utilize a set of electronic services via the Web. Most of the typical customer interactions with a Telco organization can be fully automated utilizing a set of pre-built process templates & data models included into the Motivian e-Service solution framework.
Indicative examples of supported transactions and features are:
Analyzing and paying bills
Prepaid Internet recharge (e-TopUp)
Submit new connection orders
Make handset upgrade requests
Getting information about handsets and other accessories
Proceed to online purchases
Submitting service requests
Receiving notifications and alerts The e-Services solution utilizes the existing organization assets since it integrates and exposes customer-friendly automated processes that orchestrate individual functions supported by the traditional back-office systems (ERP, CRM, billing systems). Existing and new business services are unified within a single environment. All related business functions are grouped together to enable better quality of service, avoid customer confusion caused by fragmentation of online services and allow more effective up-selling and cross-selling capabilities.
The e-Services platform is a Web 2.0 solution based on latest J2EE open standards and state-of-the-art architectural patterns. Its' open architecture is based on a service oriented model (SOA) and it provides maximum flexibility at the adaptation to the specific technical infrastructure of each telecom organization.
VIA • docSTREAM
Document Management Platform
In every industry, fast, reliable access to essential documents is critical to success. Yet, for many organizations, document management is highly fragmented, inefficient and costly. It involves a mix of paper-based and electronic records, active and rarely accessed documents, on-site and off-site storage, and multiple vendors. With Motivian's Document Management solution, we help organizations create a comprehensive, fully integrated document management program that gives complete visibility and timely access to all business records (no matter what their form is or where they reside). In turn, enhanced access and control can speed business processes and decision-making. It can improve customer service, and support compliance requirements.
Working with Motivian Document Management experts an organization is able to:
Speed the transition to electronic document management (EDM)
Integrate the management of physical and digital records
Enable fast, distributed and simultaneous access to records
Improve process efficiencies and reduce process times
Enforce consistency and compliance
Support disaster recovery strategies
Effectively manage the "total cost of storage and retrieval"
Enable rapid implementation with little or no capital investment
VIA • Engage
Mobile Marketing Platform
Mobile Services enable easy monetizing of specific contents and also are proven additional revenue stream for all kinds of media. The suite includes a variety of SMS based solutions like:
(Micro) Payment where users send SMS in order to access or download specific content, activate particular feature in the web site or the web-based game, publish a short advertisement etc.
SMS Voting and polls related to contests, TV shows, where users send SMS aiming to support their favorite one
SMS Contests where users answer to a trivia questions, riddles, crosswords, etc. in order to win attractive prizes, SMS chat etc. Mobile content can be in any form of media (pictures, music, text, videos) useable on a mobile device, such as a cell phone or tablet. Mobile content is delivered through SMS, WAP push and lately more and more trough content stores like App Store/iOS/, Play Store/Android/ and others. Current trend is every manufacturer or mobile operator to build its own content store. We have been dealing with mobile content for almost 10 years now. Our system supports the delivery of more than 10 types of mobile content formats including but not limited to: java games, applications, ringtones, wallpapers, themes, videos and animations. Content requirements evolve in time due to the fast changing mobile handsets market. The demand for mobile content will continue to grow as more mobile devices arrive on the market.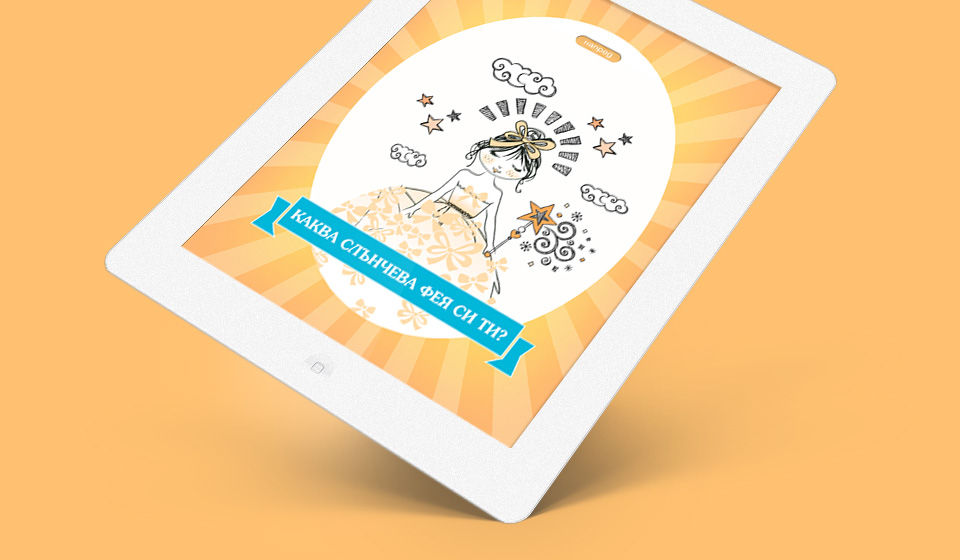 VIA • Engage
Rewards Platform
Use our loyalty solution to enable activities for boosting sales and promote (new) products, gaining loyalty, and attracting customers' attention, enlarging market share, etc. A variety of mechanisms and tools can be implemented depending on the target audience and aim.
The solution enables us to influence the behavior of individual customers through a rules-based engine. Response rates can be improved by defining meaningful groups of customers of like attributes and behaviors. We can create a new segment in minutes and then use it for a wide range of reporting and targeting activities, stepping beyond the competition with a dynamic rewards catalog. Finally, items can be priced variably, adjusting the price-point based on customer attributes.
mSENSE
mSense is a system/tool that facilitates sensor collection, processing, and actuation by:
Consolidation of system input data
Consolidation of system output data
A central service that interconnects data input with data output
Consolidation of the system input data
The input data of our system is sensor data. The novelty of our system is that the term "sensors" for our system is generic and includes a wide range of devices, systems and subsystems as well as services. It is important to mention here, that the term device given to the sensors not only refers to standalone devices but also to elements or components of other devices. Therefore, we can retrieve measurements from sensors belonging to other devices, like sensors on a mobile phone. Since the term sensors translates to the data inputs of the system, we could include in this category the data and metrics that come from other systems and subsystems such as other computer systems.
Consolidation of system output data
As outputs of our system we consider the commands given by the system to the actuators. The novelty of our system resides in that the term "actuators" contains commands given not only to individual devices but to other systems and services as well, as is the case for system input data. It is clear that the system capabilities of msense provide a superset of the typical features of a similar system and address a very large set of devices, components, computer systems and Internet services.
Central service that interconnects data input with data output
The novelty of the system though is that this data interconnection is implemented through a web interface and even allows the interconnection of non-homogeneous systems. Our system connects these various systems through the Internet (and in other ways) and the logical linking of the actuators is carried out by a friendly graphical interface available through the Internet. Finally, another novelty is the social networking of users, by publishing some of their sensor data. The innovative automation and control system msense consists of a Non-relational large scale database (NoSQL Database), a main server to provide software services (data acquisition service, actuator & alerting service, aggregation service, administration application), SQL Database, rule engine - workflow and decision making system (BPM), Report - Graph Server, means of control (actuators and sensors) device as indicative implementation.